Have you noticed the colorful bibs all the athletes are wearing at the Winter Olympics? Look a little closer - doesn't that look like a quilt design? I just keep obsessing about all those diamonds with pinwheels and triangle shapes! I want to make this quilt now. Think Kaffe prints especially for the reds. Yummy!
Canberra Quilters
(Australia) also noticed the same thing and did a little research. The designs are apparently intended to show Russian arts and crafts.
Check out the blue diamonds in the forefront!
By secretlondon123 (Flickr: Ice Arena) [CC-BY-SA-2.0 (http://creativecommons.org/licenses/by-sa/2.0)],
via Wikimedia Commons

From

facebook.com/jdombstravels
Well, I got a little more curious and did a bit more googling. Next thing I found out is that the U.S. Snowboarding Team's official jacket is basically a patchwork created by
Burton Snowboards
. It is inspired by handcrafted patchwork quilts and the American flag. It seems that snowboarders really love it, too! Who knew quilting and snowboarding would ever mix?!
Here's a picture of gold medalist Sage Kotsenburg wearing the jacket and below is Shaun White with both the jacket and the bib!
By Parke Brewer (VOA) (US Kotsenburg 'Stoked' on Winning First Sochi Gold)
[Public domain], via Wikimedia Commons
From Burton Snowboards.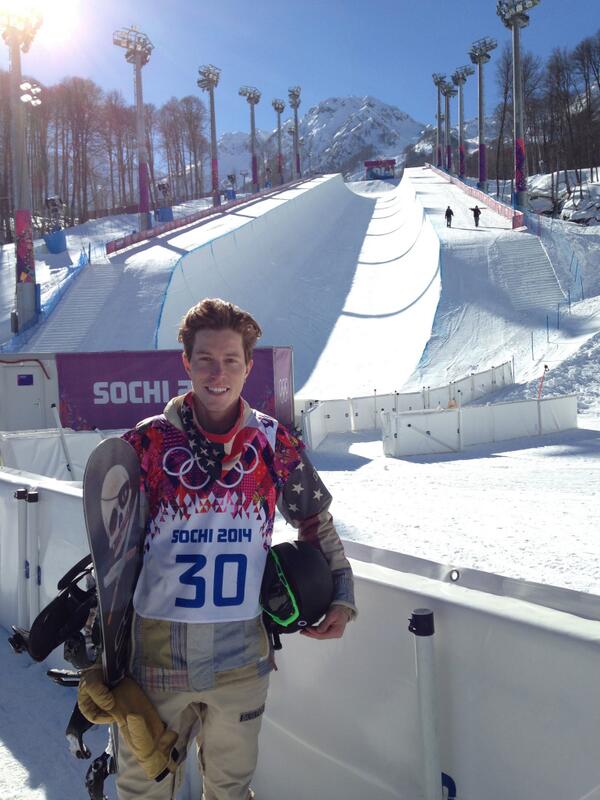 Shaun White wearing the bib and the jacket underneath!
from https://twitter.com/shaun_white

It might also be worth looking into Norway's Curling Team's uniform. Those pants look really interesting, too!
Have you seen any other quilty uniforms while watching the Olympics?